From the desk of Dr. Michael Gardam, Health PEI CEO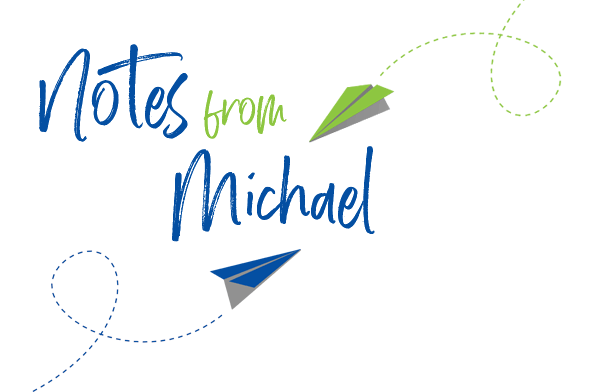 Hi everyone, 

COVID-19 is becoming more concerning as cases are rising in the community. Today, the Chief Public Health Office confirmed through surveillance data what we are seeing in our units – higher volumes of cases leading to more COVID in the community and higher demand for Paxlovid. Today alone, five long-term care households were declared in outbreak.
We have to prepare for more and protect against infection. 
 
As such, Health PEI is immediately activating measures in the RESPIRATORY ILLNESS (COVID-19 AND INFLUENZA) IMMUNIZATION AND MANAGEMENT POLICY for respiratory season until further notice. 
 
FOR STAFF (REQUIRED):
 
Under the policy the following measures are required:
 
Universal masking by staff  is mandatory for all direct patient care; 
Wear a surgical mask when within two meters of any patient; 
Follow droplet/contact precautions when caring for a patient diagnosed with COVID-19, influenza, or experiencing Influenza-like Illness (ILI) as indicated; airborne precautions are required for suspected/positive COVID case receiving aerosol-generating medical procedures.
 Follow routine practices, e.g., hand hygiene, cleaning of patient care equipment and the environment. 
 
In addition, please review the recent memo from Organizational Health, Safety and Wellness from October 4 on 2023 – 2024 COVID-19 and Influenza Immunization and Respiratory Illness Season Policy and Protocol, as well as relevant guides on the staff resource centre for respiratory illness season.
 
All Health PEI staff are also strongly encouraged to get their up-to-date COVID and Influenza vaccinations. Vaccines are the best way to prevent or lessen illness. Please refer to the Fall Vaccination Calendar for options offered through Health PEI employee health. 
 
Please remember to stay home if you are ill. 
 
FOR THE PUBLIC:
 
While the above measures apply to staff, we are also strongly encouraging members of the public, visitors, and Partners in Care to wear masks in all Health PEI buildings. 
 
Patients are encouraged to wear a mask when outside of their rooms in acute care, when they are able to tolerate wearing a mask. However, it is not mandatory that they do wear a mask.
 
I know these measures are difficult to return to as it feels like just yesterday that we lifted masking. 
 
Unfortunately, now is the time where we need to once again mask up more often to keep COVID down. Like we always do, we'll get through this bump together. I do expect that we (and the rest of the country) will be doing this every fall going forward.  However, our COVID experience has shown us that health care worker masking is an important strategy for controlling respiratory viruses.
Thank you all for your ongoing dedication.
 
Michael
 
Please send questions, comments, or submissions for these notes to emclean@gov.pe.ca, subject line "Notes for Michael".