From the desk of Dr. Michael Gardam, Health PEI CEO

Hi everyone,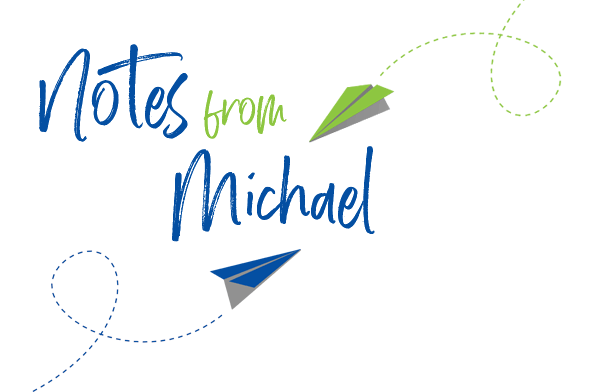 We will be rolling out our Employee Engagement Survey 2022, entitled 'We are listening; the evolution of a great team begins with your voice' from April 27, 2022 to May 26, 2022.

Over the past year, we've said many times that hearing from staff across the organization is a key to our future improvement and success. While many of you have reached out directly and informally, this survey is an opportunity for Health PEI to really hear from everyone. 

Over the past 2 years we have battled with COVID and the challenges it brought. We are now starting to move toward a more "business as usual" space and have begun to invest in organization-wide improvements. Your input and participation in this survey is vital to mould our upcoming programs and activities as an employee and patient centric organization.

THE SURVEY PROCESS

For this survey, we have partnered with McLean & Company, an independent HR research firm, to administer our Employee Engagement survey 2022 to gather your insights and feedback.

Using an external firm to collect the survey data ensures that your individual level responses remain confidential. As a third-party provider, McLean & Company will ensure the confidentiality of responses and objectivity of the process is maintained.

McLean & Company only shares summary results of the survey with Health PEI and not individual responses. For areas with less than 20 employees, those results will be rolled-up to the next level within the organization to ensure the confidentiality of all employees and leaders.

In addition, you will notice that you have the option of selecting "prefer not to say" for the majority of the demographic questions. We have provided this option to ensure everyone feels safe to participate in the survey but strongly encourage you to provide as much information as you feel comfortable with given that the results will go to an independent 3rd party provider.

Having this information will allow us to support the leadership action planning and respond to the survey results at the unit and facility level, without this information we can only take action at an organizational level.

HOW TO ACCESS THE SURVEY

On Wednesday, April 27, you will receive an e-mail invite with a link asking you to participate in the survey. The survey will take approximately 20-25 minutes to complete and we encourage you to take this opportunity to share your honest perspectives and feedback. We value your input and want to hear from you. All employees will be encouraged to complete the survey during their working hours and should work directly with their managers to schedule this time.

Once McLean has compiled the survey results, these overall results will be communicated to you. A series of action plans will be created as an outcome of the feedback collected.

The Health PEI leadership team is committed to understanding and acting on your feedback. Working together, we can achieve our vision of Healthy Teams, Healthy People, and Healthy Island Communities.
Please note that the employee engagement survey results may be used for the purpose of providing feedback to managers and other leaders on their job performance and areas of opportunity. This information will only be shared in a format that does not identify individual employee responses.

Please send questions, comments, or submissions for these notes to emclean@gov.pe.ca, subject line "Notes for Michael".